What can you offer that your competitors can't?
As a property management executive, you are always looking to differentiate yourself from the competition. If you are consistently losing out to national brands, it's time to make a change.
At SVN, we are focused on providing our franchisees with opportunities to stand out from the crowd; and not just by being a national brand. One of the tools that we provide our franchisees is our Master Insurance Program.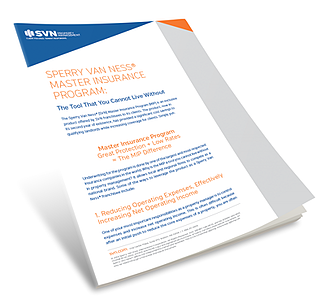 Download our free white paper to learn more about:
Significant savings on premiums while increasing the coverage on assets.

Leveraging the Master Insurance Program as a competitive advantage to prospect and potentially win new business.

Current success stories with this program.