Ready to take the next steps with SVN?
As one of the most recognized commercial real estate brands in the country,* our services extend past brokerage. SVN® Property Management provides clients with a comprehensive management solution that helps to effectively reduce the time, cost, and risks associated with managing an asset.
Our team of experienced Advisors are dedicated to your success and will work with you to create a superior property management experience. Franchising with SVN Property Management Services (SVN | PM) will provide you with:
Cost Savings. SVN | PM provides solutions that both reduce operational expenses and positively impact a client's overall investment strategy for their assets.
Accreditations and Experience. Our Advisors have the knowledge required for the unique needs of any property. SVN | PM Advisors take pride in having accreditations and affiliations with CPM, AMO, CCIM, IREM, and LEED AP.
Multimarket Approach.The SVN brand is represented in over 200 markets nationwide. With the majority of transactions over $2.5 million now occurring across state lines,** this multimarket strategy is advantageous to clients.
Customized Delivery. Leading-edge technology, organized communication systems, and access to preferred vendors help us to meet your diverse client needs.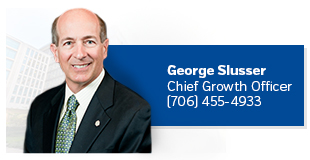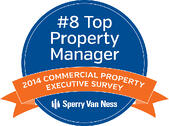 *Ranked #8 in the country according to the 2014 Lipsey Commercial Real Estate Brand Survey.
**Real Capital Analytics, 2012.