What are the major industry trends shaping the commercial industrial market?
The SVN® organization is excited to provide its Advisors and the general brokerage community with industry-leading research, including exclusive access to Chandan Market Reports. Chandan Economics is a leading provider of data and analytics to commercial real estate lenders, investors, and policymakers.
This Chandan report provides an overview of the state of the commercial industrial market and trends that will shape the industry moving forward. The report includes a list of the top 10 emerging markets in the industrial space and insights into key financial trends that could impact your business.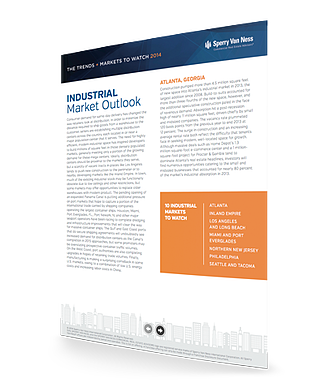 Download Chandan's Industrial Market Outlook to learn more about all of the key market influencers in the commercial industrial space.
Your Industrial Market Overview report will outline:
A year by year breakdown of industrial cap spreads, construction spending, and more.

The top 10 markets poised for growth in the industrial space.

Potential investment opportunities for your business.